The Best Things Happen at Work, Finds Help Hospitalized Veterans
Submitted by admin on 10/22/2010 @ 4:19 PM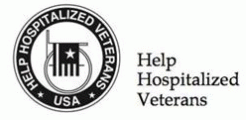 WINCHESTER, CA -- (Marketwire) -- 10/22/10 -- Help Hospitalized Veterans Reports: Norine Molloy was a busy mother of four. One day while reading the paper she noticed an interesting job advertisement. She wasn't looking for work, but found the position intriguing as it was working with veterans utilizing arts & crafts as therapeutic tools.
Holding a degree in both design and visual communications, Molloy thought she could bring a unique combination of education and experience to the job. Molloy's father was a World War II veteran, and being a lifelong resident of Albany, New York, she liked that the position was at the Stratton VA Medical Center in Albany. Without anyone aware, Molloy applied, interviewed and got the job -- and it changed her life.
Molloy works in many different areas of the medical center, including the nursing home care unit. "My dad's last few years were spent in a nursing home and during this time I grew to appreciate folks his age. They've been through so much; there's always something to learn from them," said Molloy.
"When I ask veterans if they would like to try a kit sometimes the response is, 'I've never been good with my hands.' I invite them to the craft area where they can watch other veterans working on kits, and over time they become more willing to try. That initial reluctance becomes sheer joy when a kit is finally completed, and it's something really beautiful to witness. It's as if the veterans' self-esteem lifts right in front of you." Molloy recalls a memorable moment when a veteran who was once homeless returned to tell her he had gotten a job and his own place to live. "He thanked me and said, 'Those kits helped save my life because doing them helped me believe I could do other things. You helped me get back on my feet.'"
Molloy added, "You know that feeling when you just don't want to go to work? I never feel that way. I absolutely love my job. The best things happen at work!"
For more information on HHV's products and services for veterans, visit www.hhv.org or call 1-888-567-VETS.

Documents and/or Photos available for this release:
PDF_of_release
To view supporting documents and/or photos, go to www.enr-corp.com/pressroom and enter Release ID: 275180