Center for Technology and Aging Launches Online "ADOPT Toolkit(C)" Along With Advisory Services to Help Health Care Organizations Implement Technologies for Chronic Disease Management
Submitted by admin on 9/25/2012 @ 4:51 AM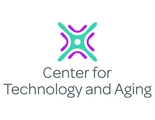 OAKLAND, CA -- (Marketwire) -- 09/25/12 -- The Center for Technology and Aging announced today the launch of the online "ADOPT Toolkit©" (toolkit.techandaging.org) and associated technical advisory and consulting services.
"We're taking our expertise to the next level by offering consulting services to the broader health care community and creating the online ADOPT Toolkit©," said David Lindeman, PhD, Director of the Center for Technology and Aging.
The ADOPT Toolkit can be used by organizations seeking to improve care or reduce rehospitalizations for entire chronic care management programs or for specific conditions, such as heart disease or COPD.
"The website builds on CTA's research and real-world experience and is designed for organizations committed to using technology to dramatically improve chronic disease management," said Wendy Everett, President of NEHI, a national health policy institute. "It is an invaluable resource that will help any organization avoid the pitfalls of technology adoption."
The first series of tools focuses on remote patient monitoring (RPM) programs, and includes templates and guides organized into the eight essential workstreams for adopting or scaling an RPM program: Program Planning, Technology, Patient Management, Clinical Management, Finance, Administration, Marketing, and Evaluation & Performance Improvement. A "starter kit" set of RPM tools, including an Organizational Readiness Assessment, is available to organizations new to technology adoption.
A free one-hour nationwide webinar is scheduled for October 17th, 10 a.m. PDT (1 p.m. EDT), that will introduce health care providers and systems to using the new ADOPT Toolkit. To register, go to: bit.ly/O4o95X
Consulting Services
The Center for Technology and Aging's extensive experience now will be offered to health care organizations looking for support in these strategic areas:
Technology Opportunity Assessments
Technology Readiness Assessments
Technology Implementation Planning & Evaluations
Technology Learning Collaborative Coordination
In recent years, CTA has worked with nearly 100 organizations from California to Connecticut, many of which have achieved impressive results, including RPM programs at Sharp HealthCare (San Diego, CA) and Atrius Health (Auburndale, MA) where RPM tools contributed to nearly halving hospitalization rates among participating heart failure patients.
About Us
The Center for Technology and Aging (www.techandaging.org) is a national resource center that supports the adoption and diffusion of technology-enabled care for older adults. A Public Health Institute center of excellence, CTA is located in Oakland, Calif.
Add to Digg Bookmark with del.icio.us Add to Newsvine