Great River Energy Utilizes Tripwire Enterprise for NERC Compliance and Security Hardening
Submitted by admin on 10/3/2012 @ 8:00 AM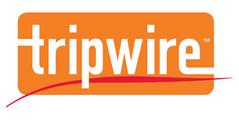 PORTLAND, OR -- (Marketwire) -- 10/03/12 -- Tripwire, a leading global provider of IT security solutions, announced today that Great River Energy, a not-for-profit cooperative providing wholesale electric service, has adopted Tripwire® Enterprise for its NERC compliance and security hardening needs. In addition, Great River Energy will host and present at the Tripwire User Group event for the Twin Cities area on October 12, 2012 in Maple Grove, Minnesota.
"We are hosting the Twin Cities' event this year because we find it to be one of the most valuable resources for peer-to-peer learning about using the full capabilities of Tripwire solutions," said Joseph VanHoorik, Security Engineer at Great River Energy. "Coming from an industry that is particularly sensitive to security issues, we are always seeking additional information about security hardening. These Tripwire hosted events provide a valuable venue for new approaches."
The event will take place in Great River Energy's Granite Conference Room, from 8am to 2pm, located at 12300 Elm Creek Boulevard Maple Grove, MN. To see the full agenda, visit the registration page. The event is free to Tripwire customers, but registration is required.
Tripwire User Group events take place throughout the world, bringing together customers from multiple industries, yet that face similar issues, such as security management, regulatory compliance, change and configuration control, and need for process automation in IT. Through networking, presentations and technical discussions, attendees gain answers, advice, tips and suggestions from industry colleagues, experienced users and Tripwire's own experts.
In addition to hosting, Great River Energy will be presenting its story about deploying Tripwire Enterprise. Also presenting is Prime Therapeutics, a leading pharmacy benefit and claims management company based in Eagan, Minnesota.
"User group events are equally valuable to Tripwire as it provides us with direct feedback from customers," said Dwayne Melancon, CTO of Tripwire. "This information drives our product development, resulting in security solutions that help our customers improve their workflows and management of the IT environment."
About Tripwire, Inc.
Tripwire is a leading global provider of IT security solutions for enterprises, government agencies and service providers who need to protect their sensitive data on critical infrastructure from breaches, vulnerabilities, and threats. Thousands of customers rely on Tripwire's critical security controls like security configuration management, file integrity monitoring, and log and event management. The Tripwire VIA™ platform of integrated controls provides unprecedented visibility and intelligence into business risk while automating complex and manual tasks, enabling organizations to better achieve continuous compliance, mitigate business risk and help ensure operational control. Learn more at www.tripwire.com or follow us @TripwireInc on Twitter.
About Great River Energy
Great River Energy is a not-for-profit cooperative which provides wholesale electric service to 28 distribution cooperatives in Minnesota and Wisconsin. Those member cooperatives distribute electricity to approximately 645,000 member consumers -- or about 1.7 million people. With more than $3 billion in assets, Great River Energy is the second largest electric power supplier in Minnesota and one of the largest generation and transmission (G&T) cooperatives in the United States. Great River Energy's member cooperatives range from those in the outer-ring suburbs of the Twin Cities to the Arrowhead region of Minnesota to the farmland of southwestern Minnesota. Great River Energy's largest distribution cooperative serves more than 125,000 member-consumers; the smallest serves about 2,400. Learn more at greatriverenergy.com.