BoxWorks 2012 Puts Content at the Center of the Enterprise
Submitted by admin on 10/9/2012 @ 10:15 AM
Companies mentioned in this article:
Box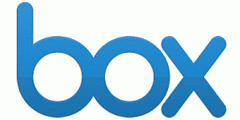 SAN FRANCISCO, CA -- (Marketwire) -- 10/09/12 -- Today Box announced several product, partner and platform updates in front nearly 2,000 customers and developers from around the world at BoxWorks 2012. Box co-founder and CEO Aaron Levie unveiled an all-new Box, making it easier than ever for the more than 14 million individuals and 140,000 businesses that use Box to discover information, connect with collaborators and engage with content. The company also launched a new technology for integrating Box directly into major enterprise applications, including NetSuite and Jive, as well as the addition of 100 new Box OneCloud partners.
"People and content are at the heart of every business," said Aaron Levie, co-founder and CEO of Box. "Our customers are transforming how they power collaboration and manage business information across applications, mobile devices and the cloud. Box's mission will always be to deliver innovations that help them lead that transformation."
In his keynote address, Levie pointed to three factors heightening demand for content and collaboration in the cloud: unprecedented growth in post-PC devices (more than 1.3 billion smartphones and tablets are predicted to ship in 2016, according to IDC); a projected 100-percent increase in the number of mobile workers worldwide by 2015 (IDC); and an explosion in the amount of data that organizations are creating and need to manage.
Box customers, including McAfee, Nationwide, Netflix, and Electronic Arts, shared strategies for navigating the changing landscape of enterprise IT with the broader Box community at BoxWorks 2012.
All New Box: Easier than Ever to Discover, Connect and Engage with Content
The slick, completely re-designed Box makes it easier than ever to discover information, connect with collaborators, and engage with people and content:
Discover: The new Box simplifies content discovery and browsing by putting search at the center of the user experience so it's easy to find and access critical content with just a few key strokes.


Connect: Users can now easily find and collaborate with colleagues on Box, including recently joined users, with a clearly visible sidebar that can be browsed and clicked through to display everyone in their organization on Box. There is also a new real time workflow feed where users can track mentions, tasks or messages assigned to them from anywhere in Box.


Engage: Box Edit, introduced earlier this year in beta, now allows users to easily create or revise content without leaving Box. Any content opened with Box Edit can be edited in any desktop application and saved back to Box automatically. In addition to Box Edit, users can now "like" files, further expanding the array of social workflow features on Box, which also includes "@mentions" of collaborators and the ability to post a comment on Box by simply replying to a Box email notification.


Bringing Box to Major Enterprise Applications
To bring the new Box experience and its entire suite of collaboration and management features to other leading enterprise applications, Box announced today the availability of a new HTML5-based embeddable framework, called Box Embed™. By extending Box to other best of breed cloud services, as well as software developed in house by Box customers, the new technology provides enterprises with a secure, central content layer across all of the applications they use to power their businesses.
Ten partners have committed their support for deeper technology integrations with Box to deliver Box Embed. Deep integrations with Concur, Cornerstone OnDemand, DocuSign, Eloqua, FuzeBox, Jive, NetSuite, Oracle, SugarCRM and Zendesk will let users keep content securely centralized in Box, while accessing it and working with it from anywhere.
Box OneCloud's Growing Ecosystem of Mobile Apps
Initially launched in March of this year for iOS and for Android in June, Box OneCloud is the first mobile cloud for the enterprise to unify business information across devices and applications. During today's keynote, Chris Yeh, vice president of platform for Box, introduced 100 new business and productivity apps joining the OneCloud ecosystem, which is now more than 200 apps strong. Box OneCloud partner Mindjet, also provided a live demo.
"Mindjet and Box bring people and ideas together to get work done faster and more productively," said Mindjet CEO, Scott Raskin. "Box's secure file and document sharing, combined with our visual information mapping and social task management software, helps our joint users innovate and move important ideas and projects forward."
For more details on today's announcement, please visit the Box blog.
About BoxWorks
Box's annual enterprise software industry event, BoxWorks 2012 was held October 7 - 9 at the Westin St. Francis Hotel in San Francisco. The event featured industry veterans, including Box customers and partners, sharing insights on leadership, the future of collaboration, and the impact of cloud, mobile and social technologies on the enterprise. Headline speakers included Clayton Christensen (professor at Harvard Business School and author of "The Innovator's Dilemma"), Marc Andreessen (co-founder and general partner of Andreessen Horowitz), John Donahoe (CEO and president of eBay), Tony Fadell (former SVP at Apple and founder and CEO of Nest Labs), Adam Lashinsky (Fortune writer and author of "Inside Apple"), and Brendan Eich (CTO of Mozilla). For more information please visit: https://www.box.com/boxworks/.
About Box
Founded in 2005, Box provides a secure content sharing platform that both users and IT love and adopt. Content on Box can be shared internally and externally, accessed through iPad, iPhone, Android and Windows Phone applications, among others, and extended to partner applications such as Google Apps, NetSuite and Salesforce. Headquartered in Los Altos, CA, Box is a privately held company and is backed by venture capital firms Andreessen Horowitz, Bessemer Venture Partners, Draper Fisher Jurvetson, Emergence Capital Partners, General Atlantic, Meritech Capital Partners, NEA, Scale Venture Partners, and U.S. Venture Partners, and strategic investors salesforce.com and SAP. To learn more about Box, visit www.box.com.