Top-Tier Memory Supplier Purchases ELITE(TM) System From DCG Systems for Advanced 3D-IC Development
Submitted by admin on 11/26/2012 @ 12:07 PM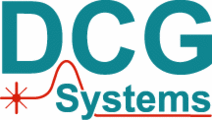 FREMONT, CA -- (Marketwire) -- 11/26/12 -- DCG Systems, Inc. the leading provider of semiconductor diagnostic, characterization and defect localization solutions, today announced a leading memory supplier from Korea has accepted delivery of ELITE thermal lock-in analysis system.
"After thorough technical evaluation, we have determined ELITE is the technology that can help us accelerate the development of advanced 3D packaging technology," stated a Senior Engineer of the Package R&D Group.
"This world-class supplier will be the third major memory customer in Asia who has adopted ELITE as their strategic solution for the advanced 3D package development," stated Randy Schussler, GM of IRIS Business Unit, DCG Systems. "They expressed confidence in DCG after side-by-side technical evaluation of the ELITE system. 3D-IC is a fast growing market segment of the semiconductor industry. The ELITE system provides the ability to localize electrical faults within a 3D packaged device with the highest sensitivity and accuracy. We are delighted to provide a development solution for their leading-edge 3D memory devices."
About ELITE
The ELITE (Enhanced Lock-In Thermal Emission) utilizes Lock-In Thermography (LIT) to accurately and efficiently locate defects. The ELITE incorporates the highest sensitivity thermal emission camera in the market (capable of detecting down to 20 nW of local power dissipation), High resolution Midwave Infrared (MWIR) imaging with large format InSb cameras, 3D localization for through-package imaging and stacked die analysis, contact-less absolute temperature mapping. Further real-time, pixel-wise IR lock-in thermography requires no post processing or integration time limitations while the custom MWIR lenses and thermal SIL (solid immersion lens) ensure highest resolution and sensitivity. Applications of ELITE beyond power devices range to general non-destructive testing (NDT).
About DCG Systems
DCG Systems, Inc., a privately held company headquartered in Fremont, California, is the industry's leading supplier of semiconductor diagnostic, characterization and defect localization solutions. With more than 1200 systems deployed worldwide, DCG Systems delivers the most comprehensive and advanced systems available to enhance the yield and efficiency of today's micro-fabrication technologies. DCG's solutions include: circuit edit (CE); circuit analysis; electrical failure analysis; thermal failure analysis; and nanoprobing characterization. All of DCG's solutions leverage its patented NEXS™ software suite for unrivaled CAD navigational capabilities.
DCG Systems has offices in the U.S., Japan, Taiwan, Korea, Malaysia, Singapore, Israel and Germany. For more information about DCG Systems, visit www.dcgsystems.com.
Add to Digg Bookmark with del.icio.us Add to Newsvine