HTG Molecular Diagnostics and PROOF Centre Partner to Commercialize COPD Prognostic Test
Submitted by admin on 11/27/2012 @ 4:00 AM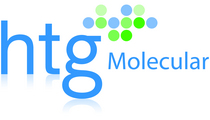 TUCSON, AZ -- (Marketwire) -- 11/27/12 -- The Centre of Excellence for the Prevention of Organ Failure (PROOF Centre) and HTG Molecular Diagnostics have finalized a license agreement that provides HTG Molecular Diagnostics exclusive rights to commercialize PROOF Centre-developed gene expression blood tests for the prognosis of COPD patients who will experience frequent exacerbations ("lung attacks").
HTG Molecular Diagnostics will develop the assay on its proprietary qNPA platform. The PROOF Centre -- a not-for-profit organization focused on developing blood tests for chronic organ disease -- will be involved in the clinical validation in Canada, and provide key opinion leader support for regulatory approval in North America.
Lung attacks are the leading cause of emergency room visits and hospitalizations among chronic disease sufferers, accounting for over $5.7 billion direct, and $6.7 billion indirect healthcare costs every year in Canada alone. According to the World Health Organization (WHO), an estimated 210 million people worldwide have COPD and three million deaths are attributed to the disease annually. WHO predicts COPD will become the third leading cause of death by 2030. A large portion of COPD-related mortality is due to lung attacks.
"The development of these blood tests has been driven by a huge unmet clinical and social need," says Dr. Bruce McManus, Director of the PROOF Centre. "This agreement with HTG Molecular Diagnostics will facilitate bringing these tests to market faster, providing physicians with tools to improve patient care and management and help alleviate suffering of patients with COPD."
Currently, physicians have limited capabilities to predict which COPD patients will suffer frequent lung attacks, episodes that result in hospitalization and a reduced quality of life. The ability to identify these patients earlier will enable physicians to intervene sooner and better tailor treatment for the individual patient to prevent future lung attacks.
TJ Johnson, CEO of HTG Molecular Diagnostics, states, "Delivery of an accurate, early predictor of frequent patient lung attacks, and providing the ability to personalize preventive care is of paramount importance to pulmonology practitioners and patients. This agreement is the first of many that HTG Molecular Diagnostics and PROOF Centre hope to have to bring medically valuable biomarker tests to the clinic."
About the PROOF Centre of Excellence
The Centre of Excellence for the Prevention of Organ Failure (PROOF Centre) accelerates the development of new blood tests to improve all aspects of care for patients with heart, lung and kidney disease. The PROOF Centre is a cross-disciplinary engine of partners representing academia, health care, government, industry, patients and the public, focused on improving health and reducing the enormous socioeconomic burden of heart, lung and kidney disease. The PROOF Centre is a not-for-profit society established in March 2008 by competitive funding from the Networks of Centres of Excellence Secretariat under the Centre of Excellence for Commercialization and Research (NCE CECR) Program. The PROOF Centre is co-hosted by the University of British Columbia and Providence Health Care in Vancouver, British Columbia, Canada. For more information, visit www.proofcentre.ca.
ABOUT HTG MOLECULAR DIAGNOSTICS:
HTG Molecular Diagnostics is a privately held company providing products for gene expression profiling, miRNA, and mRNA measurement for clinical research, companion diagnostic and prognostic applications in oncology. The company's qNPA molecular technology platform is well-suited for reliably detecting changes in gene expression levels especially from formalin-fixed, paraffin-embedded (FFPE) tissue, and also in blood samples. Additional information is available at www.htgmolecular.com.
Add to Digg Bookmark with del.icio.us Add to Newsvine
Contact:
Company Contact:
TJ Johnson
Chief Executive Officer
HTG Molecular Diagnostics
520.547.2827
Email Contact

Media Contact:
Kimberly Schmitz
Spur Public Relations
520.247.5778
Email Contact