Software Toolbox Enhances Custom OPC Client Toolkit Software
Submitted by admin on 12/3/2012 @ 6:00 AM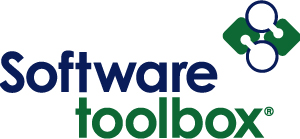 CHARLOTTE, NC -- (Marketwire) -- 12/03/12 -- Software Toolbox® today announced the release of OPC Data.NET Version 5.20. Featuring native support for both 32- and 64-bit operating systems, OPCData.NET is a 100% managed .NET tool for developing OPC DA and A&E client applications in Visual Studio .NET. The updated version of OPC Data.NET now offers new "codeless" development functionality, support for logical data objects and enhanced browser form control objects.
New user-friendly codeless functionality introduces both BindingExtender and DABinder components that extend the properties of controls and enables the user to easily bind OPC tag data directly to the control without writing code. This feature supports all basic OPC functionality including reads, writes and subscriptions -- now there is no need to know the intricacies of OPC. The user can extend this functionality to common Windows form controls, such as textboxes and labels, or visual objects, such as Software Toolbox Symbol Factory or Industrial Gadgets libraries.
Another flexible new feature of the OPC Data.NET is OPC live mapping. This feature enables the development of objects that correspond logically to the functionality provided by equipment or processes that are providing the OPC data. For example, if one source of OPC data is provided by a boiler, you can create a boiler object in the code and describe how the object and its members correspond to your OPC data. This allows you to perform OPC operations on the boiler object as a whole.
The OPC Data.NET 5.20 release also includes several new Windows Forms browser controls and provides functional and visual updates to existing browser controls. One of the most useful new objects is the Generic OPC Browsing Dialog. This object will allow the user to use one object to browse items in OPC DA, A&E or UA servers, rather than a separate object for each specification type, for increased efficiency.
The OPC Data.NET V5.20 is available for download here. Contact Software Toolbox for additional information regarding upgrades for existing OPC Data.NET licenses.
NOTE TO EDITORS: High-resolution 300dpi graphics for OPC Data.NET V5.20 are available for download from the following links:
http://www.softwaretoolbox.com/images/OPCDataNET_Generic.jpg
http://www.softwaretoolbox.com/images/OPCDataNET_5_20.jpg
ABOUT SOFTWARE TOOLBOX
Since 1996, Software Toolbox has been an industry source for industrial automation software, from project conception to completion. The company has served more than 10,000 clients in 110 countries helping them find, evaluate, purchase and support automation software solutions. These solutions include OPC servers, clients, development toolkits, HMI/SCADA add-ins/enhancements, and ActiveX and .NET development tools for Visual Studio C#/VB/C++. Software Toolbox works with its clients in all phases of projects to help them find and determine the right tools to use and to support overall project objectives and maximize their industrial software results.
Visit http://www.softwaretoolbox.com
The Software Toolbox name is a registered trademark of Software Toolbox, Inc. All Rights Reserved Worldwide.
Add to Digg Bookmark with del.icio.us Add to Newsvine
Contact:
Media/Analyst Contact:

John Weber
Software Toolbox, Inc.
704-849-2773, ext. 1122
Email Contact