Plaza Dental Group Gives Back to Des Moines This Holiday Season
Submitted by admin on 12/21/2012 @ 11:02 AM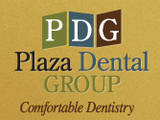 DES MOINES, IA -- (Marketwire) -- 12/21/12 -- Plaza Dental Group, a highly reputed team of dentists in Des Moines, Iowa, has been making this holiday season extra special for their community and U.S. troops overseas. With their Cash for Candy program and dental discounts for their patients, Plaza Dental has proven once again that their main goal isn't just to brighten smiles through dentistry.
After Halloween the Des Moines dentists ran their Cash for Candy program, where they bought extra candy from local residents to ship to U.S. troops in harm's way overseas. Both helping children avoid cavities by eating too many sweets and working with Operation Gratitude to support soldiers stationed in Afghanistan, Plaza Dental Group collected and shipped over 250 pounds of candy.
They are also offering special deals to their patients during the holidays. New patients get a $500 discount on Invisalign (invisible braces), which are the clear wireless alternative to traditional metal braces for straight teeth. Existing patients can also get Invisalign at a discounted rate with their Buy 1 and Get the 2nd One at 50% deal, which is a savings of over $3,000.
"We always pitch in during the holidays to give back to both Des Moines and our patients, and this year we've also helped support our troops in Afghanistan which was a very emotional experience for us," said Dr. Steffany Mohan of Plaza Dental Group. "We love Des Moines, appreciate our patients and respect the dental community, so it's an honor to be able to give back and help bring smiles to everyone around us. It's something we truly love doing."
About Plaza Dental Group
Plaza Dental Group is a leading dental office in West Des Moines, Iowa. They specialize in all dental work, ranging from cosmetic dentistry, Invisalign, teeth whitening and smile makeovers, to dental implants, root canals, porcelain veneers, helping with sleep apnea and crowns and bridges.
Led by Dr. Steffany Mohan, Dr. Leslie Ehlen and Dr. James Elliott, the West Des Moines dentists have gained a reputation of providing excellent dental work at affordable costs over the years.
Add to Digg Bookmark with del.icio.us Add to Newsvine