Liquidnet Uses Nolio to Increase Productivity Across Application Delivery Chain
Submitted by admin on 1/15/2013 @ 6:00 AM
Companies mentioned in this article:
Nolio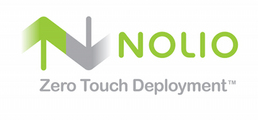 NEW YORK, NY -- (Marketwire) -- 01/15/13 -- Nolio, the market leader in application release automation, is pleased to announce that Liquidnet, the leading global institutional equity trading network, has selected its Nolio ASAP application release automation platform, to automate its application release processes.
"We are very pleased to have Liquidnet as a customer," states Fred Voccola, president of Nolio, Inc. "Rapidly Delivering innovation to the market is critical for cutting edge firms like Liquidnet and by leveraging Nolio's ASAP solution, Liquidnet has been able to significantly reduce the time, effort, cost and risk involved in releasing their applications."
David Hsu, Release Management and Solution Design Manager at Liquidnet, adds: "Nolio enables us to keep all of our organization's release knowledge in a single place. This is crucial for our business continuity plans and provides us with a scalable and self-documenting release platform."
Liquidnet implemented Nolio's Application Release Operations and enjoyed immediate improvements in their processes with a 20% overall increase in productivity and a much faster time-to-market for new releases. Nolio's automated processes allow the release management team to define deployment processes and permissions across the board, effectively eliminating the need for them to be present at each deployment and taking themselves out of the bottleneck position. It can now keep up with the agile processes in place and enjoy complete visibility and traceability.
Liquidnet connects equity investors with the liquidity they need while defending and securing the integrity and anonymity of the block trade. The company collectively manages in excess of $12 trillion and has a considerable responsibility to ensure its application changes are consistently deployed accurately and on time.
Useful Links
About Nolio
Nolio (http://www.noliosoft.com) is the Zero Touch Deployment™ company. The Nolio ASAP™ continuous application delivery platform reduces time-to-market and makes enterprise operations cloud ready. Customers use Nolio ASAP™ to reduce deployment time from days to minutes and eliminate downtime. The world's leading enterprises rely on Nolio to automate application deployment, maintenance, remediation and recovery across the application lifecycle on physical, virtual and cloud infrastructures.
About Liquidnet
Liquidnet is the global institutional trading network that connects over 700 of the world's top asset managers to large-scale equity trading opportunities across the globe -- 41 markets across five continents. Since 2000, asset managers who collectively manage in excess of $12 trillion rely on Liquidnet to help them protect the performance of their portfolios by allowing them to enter and exit their portfolio positions more efficiently. This benefits the bills of people who invest in mutual, managed, retirement and other equity investment funds.
Add to Digg Bookmark with del.icio.us Add to Newsvine
Contact:
Contact:
Daniel Kushner
VP Marketing, Nolio
+1 (201) 940-7320
Email Contact