Healthcare Personnel, Inc. Deploys ShiftWise Connect to Become Staffing Supplier of Choice
Submitted by admin on 1/15/2013 @ 7:00 AM
Companies mentioned in this article:
ShiftWise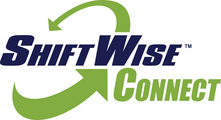 PORTLAND, OR -- (Marketwire) -- 01/15/13 -- Healthcare Personnel, Inc. (HPI), a Chicago, IL-based provider of temporary and contract healthcare professionals, has added ShiftWise Connect to better engage its supplemental staff and deliver enhanced value to its diverse client base of hospitals and healthcare systems.
By implementing ShiftWise Connect, HPI accomplished key objectives that position it as a staffing supplier of choice.
1. Free up internal resources to focus on more strategic tasks, including recruitment, credentialing and new business development.
2. Attract and retain high quality, tech savvy, healthcare workers.
3. Position HPI to gain additional business from walk-in clinics, urgent care centers and corporate health centers.
A case study detailing the results Healthcare Personnel, Inc. accomplished is available for immediate download. The case study details how HPI uses ShiftWise Connect to notify its employees in real time of available positions that match their qualifications and lets them immediately respond via text message or email to apply to those shifts.
"This next generation of nurses has grown up with technology and responds positively to it," says Deborah Hall-Kayler, President of HPI. "They're not interested in receiving a constant barrage of phone calls -- they're highly receptive to using their mobile devices and text messaging to book themselves into shifts.
"(This) frees up my team to focus on more strategic tasks," continued Hall-Kayler. "Every minute we spend scheduling nurses is a minute we can't spend on business development and recruitment. ShiftWise Connect, with the time it saves us, allows us to devote more resources toward strengthening relationships with our staff and customers."
"HPI has done a tremendous job using ShiftWise Connect to stand out to both workers and healthcare systems looking for fast, responsive suppliers that can deliver high quality staff at a moment's notice," said Jason Drucker, COO ShiftWise. "It's exciting to see HPI realize the objectives it sought out to achieve."
About ShiftWise
Leading healthcare systems nationwide click ShiftWise to lower costs, ensure compliance, and improve quality when using flexible, temporary and contract professionals. With an easy to use, web-based suite of applications and services that are highly flexible to the needs of each client, ShiftWise maintains a broad client base across the entire spectrum of healthcare providers and includes some of the most clinically advanced healthcare systems in the U.S. ShiftWise is based in Portland, OR. More information about ShiftWise can be found at www.shiftwise.com. Follow us on Facebook, Twitter and LinkedIn.
Brands and names are the property of their respective owners.
Embedded Video Available: http://www2.marketwire.com/mw/frame_mw?attachid=2201432

Add to Digg Bookmark with del.icio.us Add to Newsvine