Merlin Appoints Leading IT Solutions Architect as New Vice President
Submitted by admin on 2/12/2013 @ 6:00 AM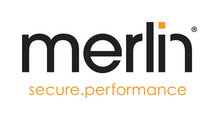 VIENNA, VA -- (Marketwire) -- 02/12/13 -- Merlin International®, a leading Cyber Security and IT solutions provider to the U.S. Federal Government, today announced the appointment of Mark Zalubas, a 25-year veteran in developing systems architecture and engineering solutions to meet IT challenges, as Vice President, Solutions Engineering.
In this position, Mark will leverage his extensive solutions architecture background to better match customer problems and requirements with off-the-shelf products employed in unique ways and in unique configurations to optimally satisfy functional, compliance, service level, cost, and security requirements.
"With Mark's expertise, we are strengthening our already proven ability to offer unique and innovative solutions to our clients," says Monty Deel, President of Merlin. "Mark will lead a growing culture at Merlin that enables us to better understand and develop capabilities and services around our vendor partners' products that deliver significant value to our clients over and above their commodity products. He brings leadership in engineering creative solutions that work on multiple dimensions."
About Merlin International
Merlin International is one of the country's leading IT solutions providers to the U.S. Federal Government. Our dedication to government customers provides us unparalleled insight into mission requirements and agency challenges. As a company, we are committed to finding leading-edge, disruptive technologies that enable us to develop truly innovative solutions that better meet mission objectives. A veteran-owned, privately held company, Merlin is a leader in Cyber Security and offers a full complement of technology and service solutions for Healthcare, Civilian, and Defense agencies. The company is headquartered in Englewood, CO, with federal operations in Vienna, VA. More information is available at www.merlin-intl.com.
Merlin International and the Merlin logo are registered trademarks of Merlin International, Inc. Other company, product, or service names may be trademarks or service marks of others. Copyright © 2013 Merlin International.
Contact:
Contact:

Joe Charron
Merlin International
Office: 703-752-8356
Fax: 703-752-2935