Fruition Partners Concludes Its First Ever Conference Dedicated Entirely to Developing on the ServiceNow Service Automation Platform
Submitted by admin on 10/3/2013 @ 9:00 AM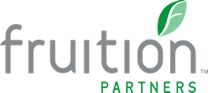 CHICAGO, IL -- (Marketwired) -- 10/03/13 -- Fruition Partners, the leading provider of technology-enabled services for the Service Management sector, welcomed top executives and developers to fruDevCon 2013, the first and only conference dedicated entirely to developing on the ServiceNow service automation platform, from Sept. 30 - Oct. 2, 2013.
With a record audience turnout, Fruition Partners demonstrated how companies could use the ServiceNow Service Automation Platform in entirely new ways to achieve service management success in the cloud. The conference featured more than eight breakout sessions and five cloud partners, with attendees participating in interactive sessions, hands-on training with leading technology, multiple live demos and significant networking.
To accommodate an increasingly complex IT environment, companies are turning to cloud-based solutions to automate enterprise IT operations and create a single system of record that lowers operational costs and increases efficiencies. ServiceNow has emerged as a leading platform for transforming IT by automating and standardizing business processes and consolidating IT across the global enterprise.
In its inaugural year, fruDevCon captured a diverse audience with IT executives making up 19 percent, administrators and managers comprising 21 percent and developers accounting for another 60 percent of attendees. Participants could choose from more than 30 labs tailored to their interest areas ranging from integrations to application development, user interface to partner solutions. Additionally, a specific track focused on IT executives was offered featuring a panel discussion and keynotes from Bobby Napiltonia, CRO of Twilio and Naraj Nagrani, VP of Products for SnapLogic.
"I learned more about extending the value of our ServiceNow investment at fruDevCon in four days than I would have in a full year on my own," said Tami Martin, IT Solutions Automation Group Manager at Argonne National Laboratory. "I'm excited to come to fruDevCon 2014 and bring along some of my colleagues."
fruDevCon 2013 attracted an impressive number of sponsors looking to showcase their solutions and technologies to a receptive audience. Sponsors included cloud leaders such as: SnapLogic, Blazent, Twilio, BDNA and Bomgar.
"We were impressed with the commitment attendees have for developing innovative solutions on the ServiceNow Service Automation platform," said Blazent CEO Gary Oliver. "fruDevCon provided a great platform for us to showcase Blazents's IT Data Integrity Engine and CMDB Accuracy Solution to a knowledgeable group of IT decision makers."
fruDevCon featured a hackathon with participants competing for the grand prize sponsored by SnapLogic. The winner of the hackathon, ApocalypeNow, along with the runner-ups, were announced on Fruition Partners' website, www.fruitionpartners.com via a vimeo release on Thursday morning, Oct. 3. The winning solution featured a disaster recovery application built on the ServiceNow Service Automation Platform, highlighting the creative ways ServiceNow can be used as a platform.
"Fruition Partners is thrilled to have successfully led the first conference dedicated to application development on the ServiceNow Service Automation Platform," shared Marc Talluto, CEO and Founder of Fruition Partners. "fruDevCon lived up to our goal of being a forum for technology experts, IT executives and industry thought leaders to collaborate on the possibilities of this next-generation service management platform."
About Fruition Partners
Fruition Partners is a technology-enabled services firm focused on elevating Service Management to the cloud. The company combines practical experience with technology-enabled tools and services to help organizations attain sustainable success throughout the entire Service Management process. With more than 325 ServiceNow implementations to its credit, Fruition is a Preferred Service Partner of the leading enterprise IT cloud company. Fruition's depth of experience and team of more than 200 cloud-integration experts, accelerate service management to the cloud and ensure clients experience the cost and performance benefits quickly and easily. Named one of America's fastest-growing private companies on the Inc. 500|5000 list debuting at #480, Fruition Partners is a trusted partner to some of the world's most respected organizations including Target, General Electric (GE), Delphi, Fox and Tulane University. For more information on Fruition Partners visit http://www.fruitionpartners.com, follow the company on Twitter @FruitionPartner or call toll free 1-888-604-0055.
Contact:
Media Contact:
April H. Burghardt
PR Consultant
Email Contact
646-246-0484