Janrain Achieves ISO 27001 Certification, Underscores Commitment to Security of Social Identification Data
Submitted by admin on 6/19/2014 @ 7:00 AM
Companies mentioned in this article:
Janrain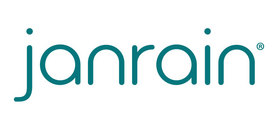 PORTLAND, OR -- (Marketwired) -- 06/19/14 -- Janrain, the world's leading provider of Customer Profile Management technology, announced today that it has obtained ISO 27001 certification for the information security management system (ISMS) supporting its Janrain Customer Profile Management Platform.
"As a custodian of valuable customer identity information, it's our highest priority to keep data safe, secure and compliant with evolving regulatory and privacy standards," said Larry Drebes, chief executive officer, Janrain. "Our ISO 27001 certification shows that Janrain is committed to providing security above and beyond internationally-recognized standards."
Today's announcement is another example of Janrain's recent momentum in product development, including its qualification as a Facebook Preferred Marketing Developer and launch of the Janrain User Generated Content solution, which allows any brand site to be transformed into a social network across its digital touch points.
To achieve the certification, Janrain demonstrated to an accredited Certification Body that it has a systematic, ongoing approach to managing sensitive company and customer information. The certification process required Janrain to demonstrate that its employees, processes and IT systems adhere to strict standards within the following areas:
A documented security policy
Organization of information security
Information asset management
Human resources security
Physical and environmental security
Security controls in systems and networks
Access control
Security built in to applications
Incident management plans
Business continuity management
Compliance with laws and regulations
Risk assessment and mitigation
The company has also established a formal program to maintain the certification.
The certification was performed by BrightLine, an ANAB accredited Certification Body based in the United States. The details of Janrain's ISMS certification are publicly available at https://www.brightline.com/certificate-directory/Bl9wr7iIJi8z/. To learn more about Janrain security certifications practices, visit http://trust.janrain.com/.
About Janrain
Janrain makes it easy to know your customers and personalize every interaction. Our Customer Profile Management Platform helps companies build a unified view of their customers across all devices by collecting accurate customer profile data to power personalized marketing. The platform encompasses social login, registration, customer profile data storage, customer insights, single sign-on, and social sharing. Janrain powers customer profile management for brands like Universal Music Group, Pfizer, Samsung, Whole Foods, Fox News, Philips, Marvel, Mattel and Dr Pepper. Founded in 2005, Janrain is based in Portland, Oregon, with offices in London, Paris, Frankfurt and Singapore. For more information, please visit www.janrain.com and follow @janrain.
About Brightline
BrightLine CPAs & Associates, Inc. is a leading provider of attestation and compliance services. As the only firm in the world that can provide the following complimentary services: SSAE 16, SOC 2/3, ISO 27001, PCI, and FedRAMP services, BrightLine is renowned for expertise tempered by practical experience and professionals that provide superior client service balanced by steadfast independence. BrightLine's approach builds successful, long-term relationships and allows clients to achieve multiple compliance objectives using a single third party assessor.
Contact:
Media Contact:
Shawn Roberts
TallGrass Public Relations
press@janrain.com
510-397-8743