Bio-Rad Announces the Appointment of New Board Member
Submitted by admin on 7/25/2014 @ 1:15 PM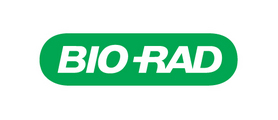 HERCULES, CA -- (Marketwired) -- 07/25/14 -- Bio-Rad Laboratories, Inc. (NYSE: BIO) (NYSE: BIO.B), a global provider of life science research and clinical diagnostics products, announced today that Joel McComb has been appointed to its Board of Directors.
Mr. McComb has 25 years of life science and diagnostics business experience. Since mid-2010 he founded three technology companies in the life science and diagnostics markets under the umbrella of Point Break Capital. The technologies focus on RNA expression, cancer profiling, and pathology.
Mr. McComb served as Vice President and General Manager of Illumina, Inc.'s Life Science Business Unit, where he was responsible for leading global product development, business strategy, and overall operations. Prior to joining Illumina, from 2004 through 2008 Mr. McComb held two high level positions at General Electric, serving as President, GE Healthcare Life Sciences-Discovery Systems, and later as President, GE Healthcare, Interventional Medicine.
From 2001 through 2004 Mr. McComb was President, CEO, and on the board of Innovadyne Technologies, Inc. Prior to this, Mr. McComb held a series of executive, product development, business and sales positions at Beckman Coulter, Inc.
"We are pleased to welcome Joel to our Board of Directors," said Norman Schwartz, Bio-Rad President and Chief Executive Officer. "His many years of experience across life science and healthcare and will be a valuable addition to Bio-Rad."
Mr. McComb holds a Bachelor of Science degree in genetics from University of California, Davis and a Master of Business Administration degree from Golden Gate University.
About Bio-Rad
Bio-Rad Laboratories, Inc. (NYSE: BIO) (NYSE: BIO.B) develops, manufactures, and markets a broad range of innovative products and solutions for the life science research and clinical diagnostic markets. The company is renowned for its commitment to quality and customer service among university and research institutions, hospitals, public health and commercial laboratories, as well as the biotechnology, pharmaceutical, and food safety industries. Founded in 1952, Bio-Rad is based in Hercules, California, and serves more than 100,000 research and healthcare industry customers through its global network of operations. The company employs approximately 7,750 people worldwide and had revenues exceeding $2.1 billion in 2013. For more information, visit our website at www.bio-rad.com.
This release contains certain forward-looking statements within the meaning of the Private Securities Litigation Reform Act of 1995 and Section 21E of the Securities Exchange Act of 1934. Forward-looking statements generally can be identified by the use of forward-looking terminology such as, "believe," "expect," "may," "will," "intend," "estimate," "continue," or similar expressions or the negative of those terms or expressions. Such statements involve risks and uncertainties, which could cause actual results to vary materially from those expressed in or indicated by the forward-looking statements. For further information regarding the Company's risks and uncertainties, please refer to the "Risk Factors" in the Company's public reports filed with the Securities and Exchange Commission, including the Company's most recent Annual Report on Form 10-K, Quarterly Reports on Form 10-Q, and Current Reports on Form 8-K. The Company cautions you not to place undue reliance on forward-looking statements, which reflect an analysis only and speak only as of the date hereof. Bio-Rad Laboratories, Inc., disclaims any obligation to update these forward-looking statements.
Contact:
Press Contacts:
Bio-Rad Laboratories, Inc.
Tina Cuccia
Corporate Communications
510-724-7000
Email Contact